First, connect to TMS (https://tms.loyalpay.com/en_US/index) with your credentials.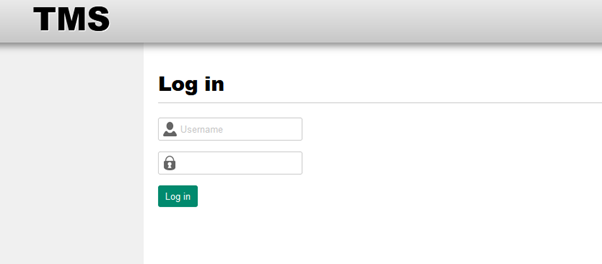 Search the terminal you wish to block (either by serial, TID or the name of the client). Don't forget to select what search option you are using!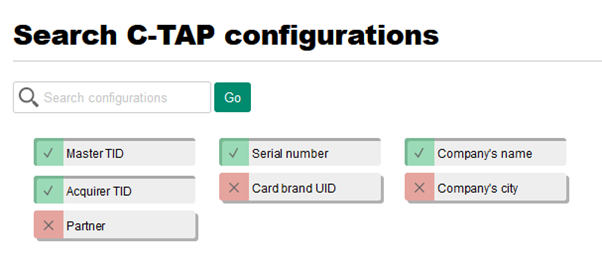 You will see the terminal TMS file appear below the screen. Click on it to enter it.
Enter the TMS configuration and select: This terminal must be blocked.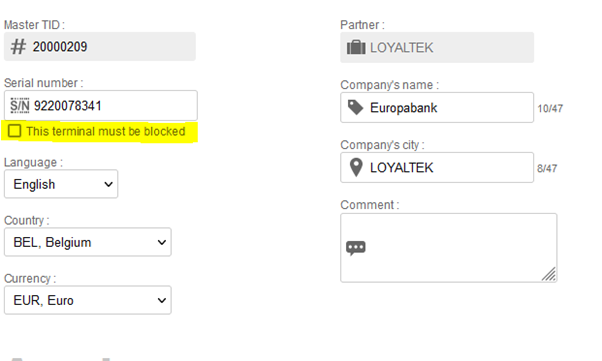 Click on save when done.
The block will now be enabled at the next heartbeat (happens every 20 min.)