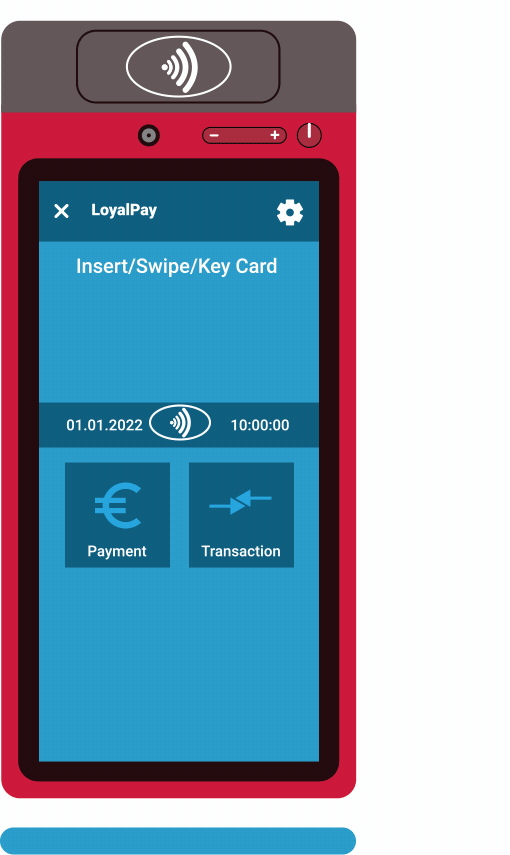 The new firewall test includes the IP's and ports that are used to connect to our services, as well as the ports and url's needed for transhandler. This test might take 2-3 minutes to complete.
Transhandler URL's + ports:
URL: new-th.loyaltek.com
Port: 5000
URL: new-cr.loyaltek.com
Port: 5001
! IMPORTANT !
Following IP's and ports will give an error, this is normal:
77.73.100.250:20444*
149.6.102.82:20444
77.73.100.246:20253
77.73.100.245:6975
149.6.102.84:5000
*This IP/port check might take a minute before an error appears. The terminal is not frozen, so please don't cancel the test at the midway point!
How to perform the firewall test:
On the top right of the screen, click on the little gear icon.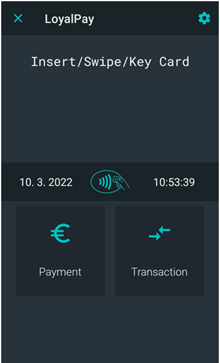 A password will be asked, type the last 4 digits from the serial number of the terminal.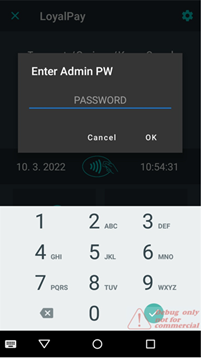 Go to Firewall test (last line in the menu) and open it.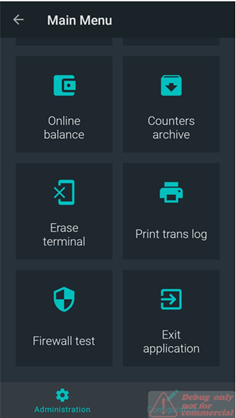 The tests will now start. Click on ok, when asked, to continue.