In the instance where manual re-installation of the terminal software is required, support will need to know the kernel number of the device. This procedure can be found in how to find said kernel.
If you are already in CTAPNIX (payment application):
Click on cancel followed by alpha (for 6210: cancel + func), You will be prompted to enter a password: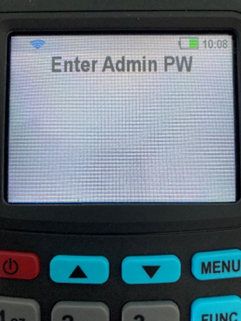 Type 999 and click on enter. You will now see the administration menu.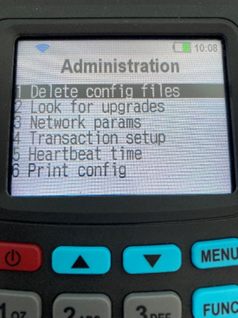 Go to 11. Exit App Manager (using the arrows)
Menu "App Manager" appears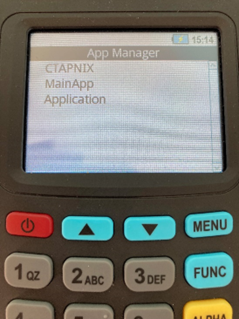 Click on the Menu button (6210: Func), the system manager will now appear.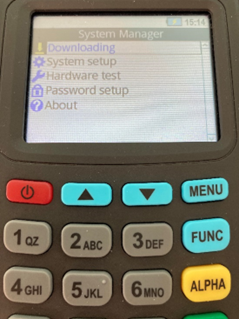 Go to the menu option About, followed by About Machine.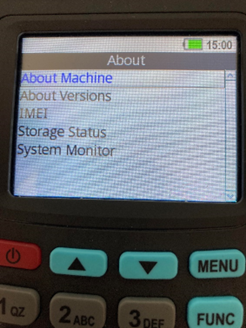 The kernel is written on top, in this case: 1.3.5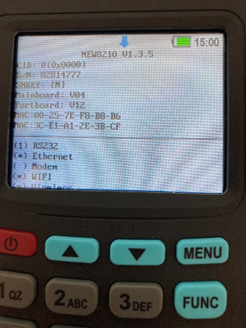 If the device is turned off
Start the terminal
When the logo is displayed, click multiple times on the menu button until you see the System manager.
Follow the same procedure as the before from here.