If you are already in the program:
Video below article
Click on cancel followed by alpha (on 6210 cancel + func), you will see a screen asking for a password: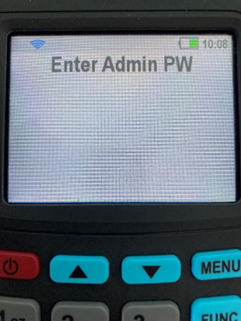 Type 999 and click on enter. You will now see the administration menu.
Go to 11. Exit App Manager (using the arrows)
Menu "App Manager" appears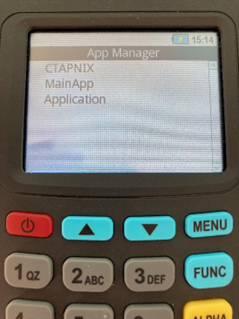 Click on the Menu button, the system manager will now appear.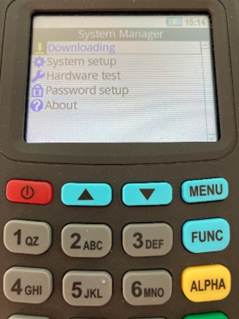 Go to system setup – Network - Eth0 – Static configuration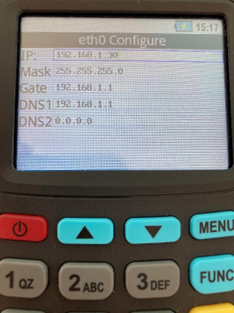 Enter here all static IP address parameters : IP, Mask, Gate, DNS1, DNS2
(correct each line to be edited with <Clear> to go back. To enter a ".", enter <0> followed by <Alpha>), and go to the next line with <Enter>)
When entered the last line, the terminal shows:



Active eth0
Yes No
Confirm with <Enter> for Yes.
Now "dhcp" is disabled and the static IP address is shown with "Device: Up"
Exit the menu and restart the device
If the device is turned off
Start the terminal
When seeing the logo, click multiple times on the menu button until you see the System manager.
Continue following previous procedure