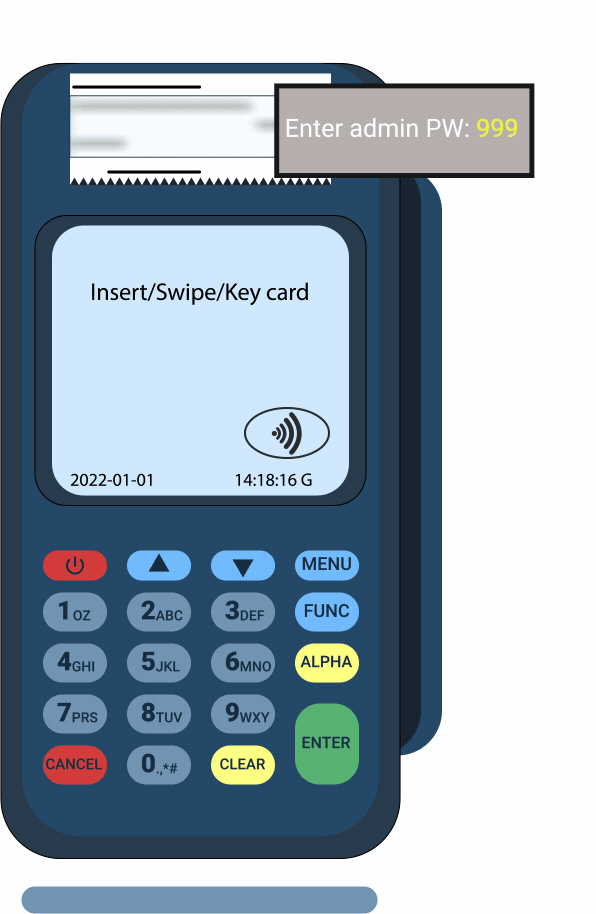 At first press <cancel> and right after tap on <alpha> (<func> for 6210 models).
Then the terminal should ask to <Enter Admin PW>. Enter «999» and press <enter>.
After choose the option <Network parameters> and afterwards the option <WIFI>.
Hereafter choose the option <WIFI setup> and then choose the option <Scan Ap>.
In this menu you will see a list of all available WIFI networks. Select your WIFI network in the list (this is done by using the arrow up and down buttons) and validate by pressing <enter>.
Hereafter you have to enter your WIFI password. To enter letters, at first press the number, then press the <alpha-button> (<func> for 6210 models) to shift between the letters/numbers.
Do not press the <ENTER> button as long as you haven't entered your password completely. Confirm with <enter> at the end. Once this is done, you can exit the menu by pressing <cancel> repeatedly.