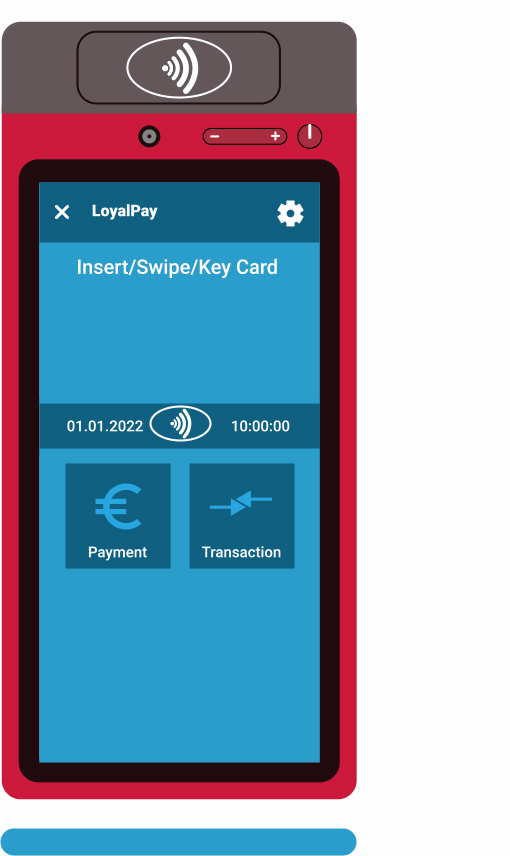 Open the LoyalPay app.
At the top right, click on the cog.
Enter the admin password. (last 4 digits of the serial number).
At the bottom right, click on configuration.
Click on Transaction handler.
Here are the different points to fill in:

Activate Transhandler (click on the small ball to the right of the first option)

Server URL name

: new-th.loyaltek.com

Server Port:

5000

Server SSL

: select TLSv12

Ticket Printing

: Both

Transhandler is now operational.